River Maps from Junktown Guides are detailed maps of popular sections of river throughout Colorado and Utah. These pocket-sized waterproof maps give enough detail to navigate the river while the website gives more information to help you prepare for your next trip. Designed and written by a prolific local river runner with over 10 years of experience rafting and kayaking these runs.
Maps:
Our pocket sized, waterproof river maps are designed to be a quick and ready reference while you're on the water. Printed on double sided photo paper and laminated with a durable 7mil plastic, these maps are designed to take a little bit of a beating. Maps are only available in stores at these fine retailers. 
Website:
We built this website to compliment the printed maps and to help you plan your next river trip. If you're like us, your river planning starts on the web. We've built each page to give you information on the river as well as side hikes, a little history, and points of interest to check out while you're on the water.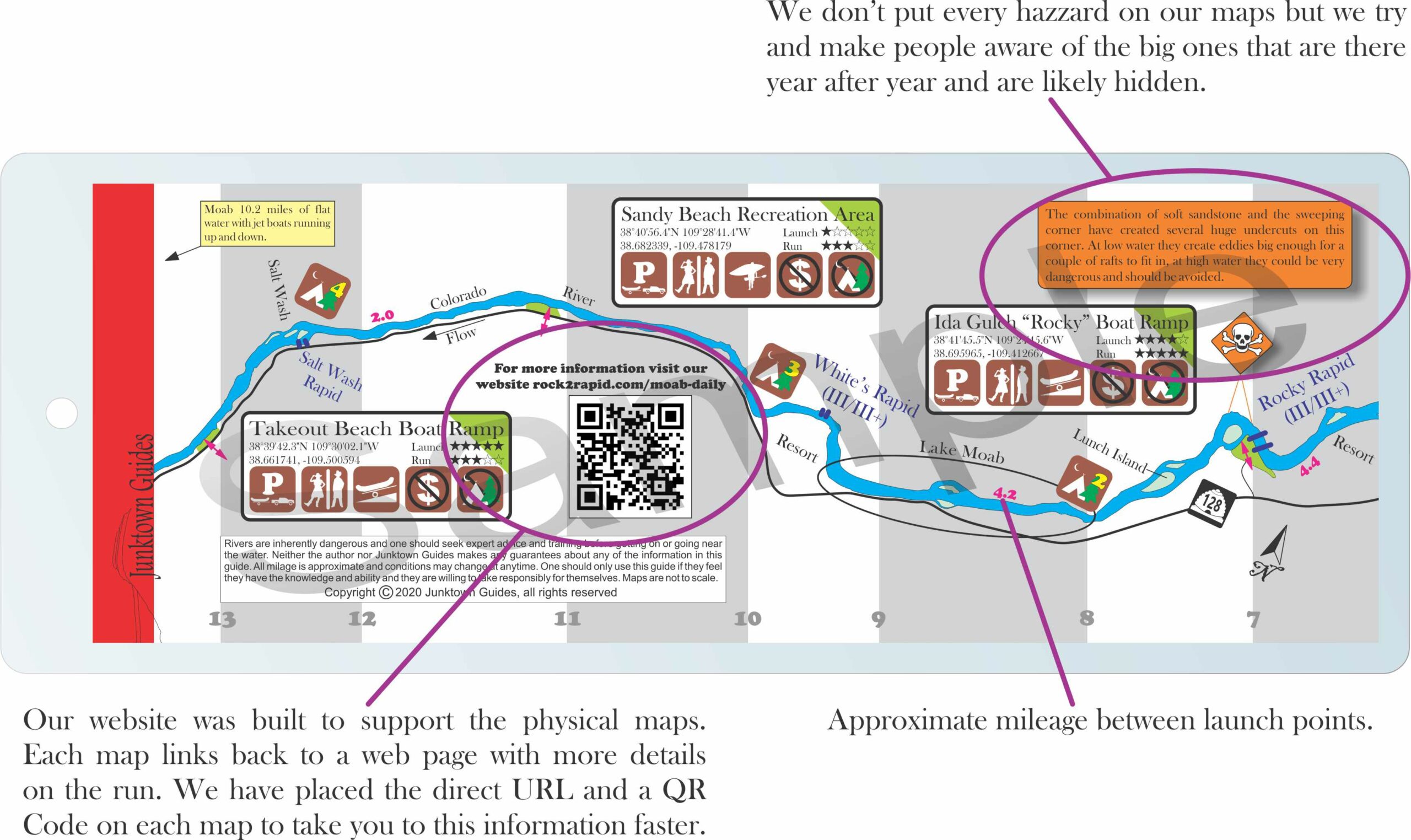 Delta Section
The Gunnison River as it flows through Delta offers a scenic Class I/II float with good fishing on a nice relaxing day. We have created this free PDF sample map to help introduce people to this stretch of river, we hope you enjoy. Please feel free to share it with your friends.
This overview map is designed to introduce people to this underutilized section of river. We offer two maps for sale through our retailers that offer more detail GU-100 and GU-103.