I spent Thanksgiving Weekend 2016 in Bishop CA in my Toyota Tacoma with a camper shell and deck so I could sleep in the back of the truck. The weather was great during the day for climbing and hiking but at night it got down into the single digits. The sun went down at 4:43pm and didn't come back up till 6:36am almost 14 hrs later. Each night as I lay in the back of the truck, without the ability to even sit up, it led me to the conclusion that I was going to need more living space if I was going to do this full time.
I got back from that trip and started to layout plans to build myself a new home, these are the cornicles of that build.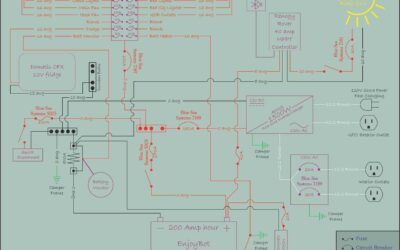 I recently made some upgrades to my off-grid electrical in my camper. I was starting to have some issues with...