Craft:
Raft
Ducky
Kayak
SUP Board
Canoe
Elevation:
Put in – 5,552ft
Takeout – 4,822ft
This large size map covers approxamatally 62 miles of the Colorado River as it leaves New Castle and heads towards the De Beque Canyon. 
This section of river slowly makes it's way through a high desert landscape that warms the water up to where the trout and other cold water fish can't really be found as they are upstream. What it lacks in fishing and whitewater it makes up for in beauty, hosting several relaxing flatwater stretches for boaters that like to just enjoy a nice float. 
The New Castle and Silt runs have been popular with local boaters for many years but just recently the Town of Parachute has decided to capitalize on the river that flows through their town opening up a boat ramp in town and organizing another one about 6 miles down stream for a takeout. You can also put in at the Rulison Bridge that may see a boat launch in the future but as the town and the county can't decide who owns it at this point it's very underdeveloped and may require a little bush waking in the early season. Small craft will work but I wouldn't try and put a raft on here. 
As you get to De Beque you can run into the Jet Boat tours but don't worry, they're friendly. Putting on in De Beque you can run all the way down to Beaver Tail Mountain (where the highway goes through the tunnel in De Beque Canyon) about 12 miles downstream. This is a nice relaxing way to experience the canyon on a mellow float with a couple a wave trains. Access to the "boat ramp" can only be achieved from eastbound I70 where you can cut off onto old Hwy 6 and go around the tunnels. The "ramp" and subsequent parking area is more of an old DOT staging area for some road construction at some point and it looks like someone just started driving their truck through the bush to get down to the river and other people followed suit but I've seen areas develop with less. As more and more people use this access point it will get developed more but for now it works. The property all around this area is private but this falls in a weird limbo zone where no one seems to own it and it falls to CDOT to manage it, I think, it's really hard to get these agencies to comment on limbo zones.
I you miss the takeout at Beaver Tail (don't worry the flow is slow here) you have a little over a mile to get off the water before you come up on a huge roller dam that is not runnable, at least not by most people. During the highwater season they open up one of the shoots and a few people have run the chute but it is not recommended. The rest of the year it would be a death drop but the water is slow enough behind the dam to be able to get to shore long before you ever reach the dam, though a trespass charge could be filed once you hit the shore. I've never heard of this happening but it could. Don't over think it, the take out is pretty easy to find and the flow is slow.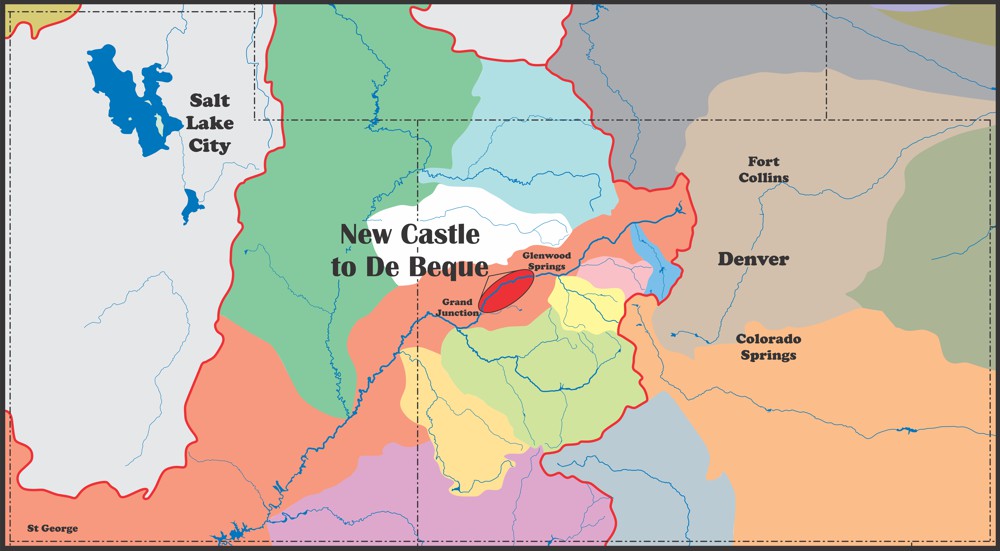 Water sports are inherently dangerous sports in which severe injuries or death may occur.
Do not use this website or maps unless you are an expert, have sought out and obtained qualified professional instruction or guidance, are knowledgeable about the risks involved, and are willing to assume personal responsibility for the risks associated with these activities. If you have any doubts in your ability please stay off the water.
DO NOT USE THIS WEBSITE OR MAPS UNLESS YOU ARE WILLING TO ASSUME PERSONAL RESPONSIBILITY FOR THE RISKS ASSOCIATED WITH THE ACTIVITIES DESCRIBED OR DEPICTED!!!