Difficulty:
Class II or III+
Craft:
Raft
Ducky
Kayak
SUP Board
Canoe
Elevation:
Put in – 4,164ft
Takeout – 3,971ft
This large size map covers the same stretch of river as the three listed at the bottom of this page, however it is not as pocket sized as the other three maps. 
For more details on each individual stretch click on the map cards below. 
Moab, and it's surrounding area, is a beautiful place and one of the best ways to experience it is floating down the Colorado River! The Moab Daily offers some class III/III+ fun while the stretches both above and below offer a very scenic flat water float for those looking for a mellower day or more on the water.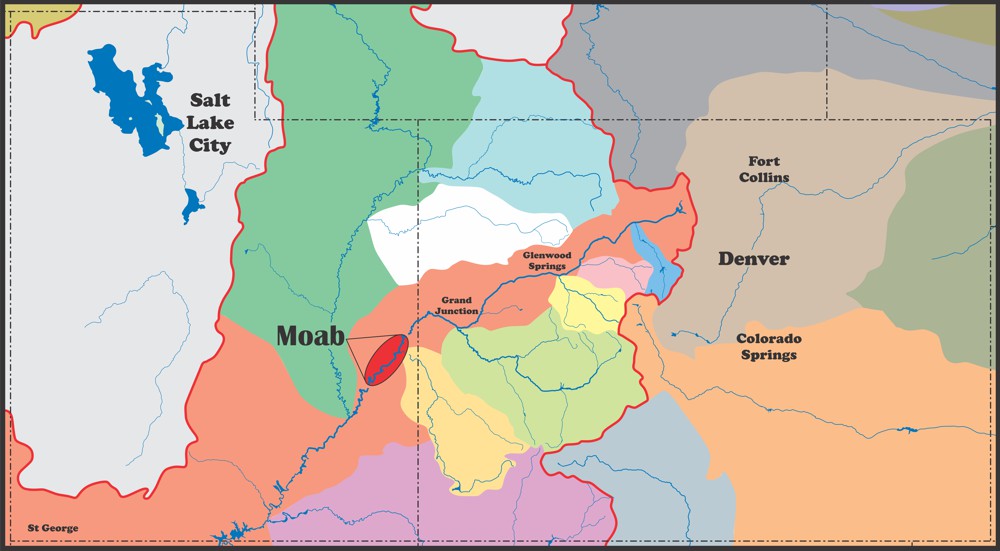 Water sports are inherently dangerous sports in which severe injuries or death may occur.
Do not use this website or maps unless you are an expert, have sought out and obtained qualified professional instruction or guidance, are knowledgeable about the risks involved, and are willing to assume personal responsibility for the risks associated with these activities. If you have any doubts in your ability please stay off the water.
DO NOT USE THIS WEBSITE OR MAPS UNLESS YOU ARE WILLING TO ASSUME PERSONAL RESPONSIBILITY FOR THE RISKS ASSOCIATED WITH THE ACTIVITIES DESCRIBED OR DEPICTED!!!